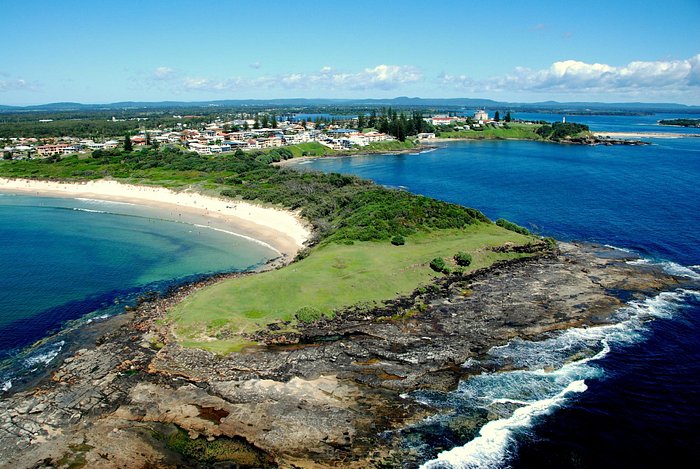 Yamba is a popular fishing and holiday destination on the far north coast of NSW, situated approximately 680 km north from Sydney and 290 km south from Brisbane. Yamba is surrounded by three natural wonders – the mighty Clarence River, Yuraygir National Park and the Pacific Ocean.
Economically driven by its substantial fishing fleet (the Clarence River is a major source of the nation's seafood), sugar cane and the tourism it attracts from its reputation as being a desirably quiet town by the sea with great fishing.
"Foodies" will just love the vast array of quality places to eat. Enjoy our local fish & chips, cultural delights (authentic Italian, Mexican, Turkish café, Thai, Indian and Chinese), fine dining restaurants,  outdoor cafés, gourmet deli / fruit shop, pub food or why not buy fresh prawns straight from the trawlers.
Yamba's shopping village has plenty to offer with surf shops, designer boutiques,  well equipped kitchen shop that runs cooking classes, bargain shops, and of course fishing tackle shops and much more.
For those fishing enthusiasts you will not be disappointed, with the choice of beach, river, rock and deep sea fishing.  Bring your own rod, book a fishing charter or drop into one of the tackle shops where they are happy to fit you out with all the right equipment.
Vote the # 1 town in Australia (2009), by the Australian Traveller Magazine and considered by the CSIRO as one of the most ideal climates to work, live or play.
Featured Properties
There were no properties to display. Please check back soon.